art meets Technology
For over 30 years Digital Island Studios has been helping artists and creators realize their vision. We strive to be a collaborative partner and help you capture your voice in a transparent, clear, and direct way.
Broadcast and Podcast
Controlled. Quiet. Professional. Creative.
Two fully floated and isolated live recording rooms. Two independent control rooms. Microphones from Neumann, Sanken, DPA, Schoeps, and more. High quality analog and digital electronics. Robust broadcast connections via Comrex, TieLine, Focusrite, and myriad web interfaces. An unbeatable Manhattan location and a comfortable vibe. All this has helped us create over 3,000 hours of music, talk, arts, and sports programming for the BBC, CBC, Criterion Collection, ESPN, Fresh Air, The Guardian, KCRW, KQED, Minnesota Public Radio, The Moth, NPR, New York Public Radio, PRX, SiriusXM, Slate – and you!
Acoustic Recording for Classical and Jazz Musicians
Have mics, will travel
We believe that a recording project is an artistic Collaboration.
We believe that a recording project is about trust.
We care about you. We care about your process. We care about every project we take on. You've spent years honing your craft; our job is to accurately capture all the intensity and emotion you bring to your performance. Our production team will work to guide you and help you realize your full artistic interpretation and expression. All of our interactions are with the goal of capturing your optimal performance as accurately and beautifully as possible. We focus on clean, clear, and pure techniques using microphones from AEA, Audio Technica, Brauner, DPA, Neumann, Royer, Sanken, and Schoeps, combined with high quality analog and digital components to deliver a strong and beautiful sound. We accurately capture all the magic of your performance and help you create a visceral and emotional experience for your listeners.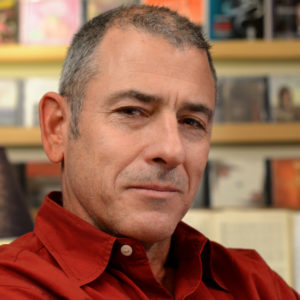 Bill Siegmund – Owner and Chief Engineer
Our Credits
Hundreds of commercial recordings have been released on Sony Classical, Phillips, Harmonia Mundi, Verve, Naxos, Sheffield Lab Recordings, Arabesque, Koch, and countless other labels from Albany to Zuma, and our growing list of happy customers includes F. Murray Abraham, the American Institute of Architects, the Americas Society, Sergio and Odair Assad, Alec Baldwin, Ballet Hispánico of New York, Balourdet String Quartet, the Banff Center for Arts and Creativity, Bargemusic, Rachel Barton Pine, Baruch Performing Arts Center, Black Opera Productions, Brasil Guitar Duo, Brooklyn Rider, the Brooklyn Youth Chorus, Izaline Callister, the Chamber Music Society of Lincoln Center, Phyllis Chen, Central Synagogue, the Cleveland Orchestra, Columbia University, Concert Artists Guild, Concerto Köln, Mario Davidovsky, Paquito D'Rivera, Dynasty Financial Partners, Ethos Percussion Group, Nicolas Flagello, Lukas Foss, Philip Glass, Gnattalli Quartet, Osvaldo Golijov, Joseph Gramley, Terry Gross, Kelly Hall-Tompkins, Thomas Hampson, Larry Harlow, Harmonie Ensemble New York, Felix Hell, Wilson Hermanto, Hess Toy Truck, Hamilton de Holanda, Marilyn Horne, Ikue Ikeda, Inti-Illimani, Iowa Public Radio, Iris Orchestra, the Irish Arts Center, Jack Quartet, Richard Jacobowski, The Juilliard School, Masabumi Kikuchi, the Knights Chamber Orchestra, Jenifer Koh, La Jolla Music Society, Mary Jane Lamond, John Lehmann Haupt, Seunghee Lee, Sir Gilbert Levine, Lincoln Center for the Performing Arts, John Lithgow, the Long Island Composers Alliance, Look and Listen Festival, the Los Angeles Philharmonic, Yo-Yo Ma, Mahler Chamber Orchestra, Pete Malinverni, Manhattan School of Music, Eddy Marcano, Steve Martin, Isata and Sheku Kanneh-Mason, Michael McDonald, Bill McGlaughlin, John McWhorter, Antonio Meneses, Meridian String Quartet, Metropolis Ensemble, the Metropolitan Opera Orchestra, Momenta String Quartet, the Morgan Library & Museum, the Music Festival of the Hamptons, Riccardo Muti, Anne-Sophie Mutter, Lorin Maazel, the Morgan Library & Museum, New School – Mannes School of Music, Kengo Nakamura, the New York Festival of Song, the New York Philharmonic, New York State Council on the Arts, New York University, 92nd St. Y, Orchestra of St. Luke's, Orchestre Révolutionnaire et Romantique, Orpheus Chamber Orchestra, Omaha Symphony, Greg Osby, Makoto Ozone, Pacifica Quartet, Lionel Party, Vanessa Perez, Joshua Pierce, Rachel Barton Pine, Prometheus Chamber Orchestra, Penguin Random House, the Philadelphia Orchestra, John Pizzarelli, the Prototype Festival, PUBLIQuartet, Quintet of the Americas, the Radio Foundation, Peter Rejto, Steven Richman, St Lawrence String Quartet, Sam Houston State University, San Francisco Symphony, São Paulo Symphony, John Schaefer, Gunther Schuller, Gerard Schwartz, David Sedaris, Shanghai String Quartet, Roberto Sierra, Frank Sinatra High School of the Arts, The Spanish Harlem Orchestra, Chango Spasiuk, Tanya Tagaq, Temple Israel of Lawrence, Tenri Cultural Institute, Colm Tóibín, Tokyo Quartet, Tonolec, Triumph Learning, Dawn Upshaw, Peter Vinograde, Jan Vogler, Voices of Ascension, Deborah Deborah Voigt, Colson Whitehead, Young Concert Artists, and the greatest Diva of them all, Miss Piggy.
Film, television, podcast, and radio projects have included productions and live worldwide broadcasts for ABC-TV, ABC (Australia), Bazaar Audio, BBC, CBC, the Criterion Collection, Death, Sex, & Money, ESPN, Fresh Air, From the Top, Gen Z Media, The Guardian, Jim Henson Productions, Iowa Public Radio, KCRW, KHON-TV, KQED, KUAT, Minnesota Public Radio, The Moth, NPR, New York Public Radio, NOS, On Being, Planet Money, PRX, Raidió Teilifís Éireann, Sirius-XM, Slate, South Carolina Public Radio, Travel with Rick Steves, WAMU, WBAI, WBEZ, WBUR, WFMT, WHYY, WRTI, and WWFM.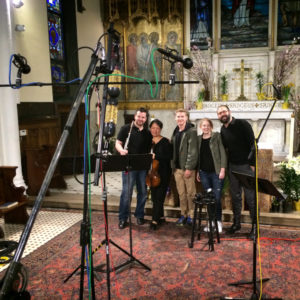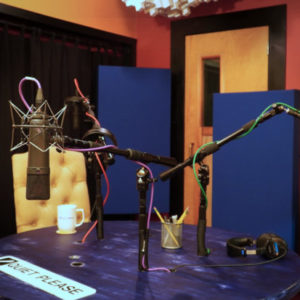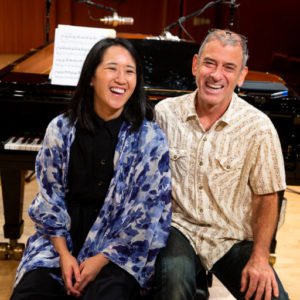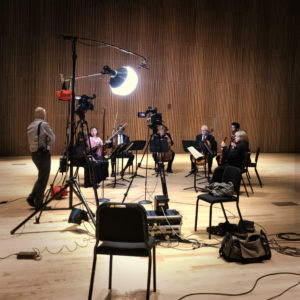 Contact
Our studio is located in the heart of Manhattan just off of Madison Square Park
Phone: ‭212.243.9753
info@digitalislandstudios.com‬
15 West 26th Street
12th Floor
Manhattan, NY 10010